Singing in four part close harmony is a skill that is developed in singing in quartets. While most of the chorus singing is with others who sing your part, we seek to encourage and develop quartets who may wish to compete or just sing for fun.
Onkaparinga Harmony is proud to have the following quartets associated with our chorus. We endorse all of them as excellent singers and entertainers, suitable for any occasion...
Tenacity is a quartet with members from both Onkaparinga Harmony and Adelaide Sound Connection, our sister Sweet Adeline Chorus in SA. The quartet has competed and performed since 2015. They were delighted to be awarded their section and Championship at the 2017 Balaklava Eistedfodd.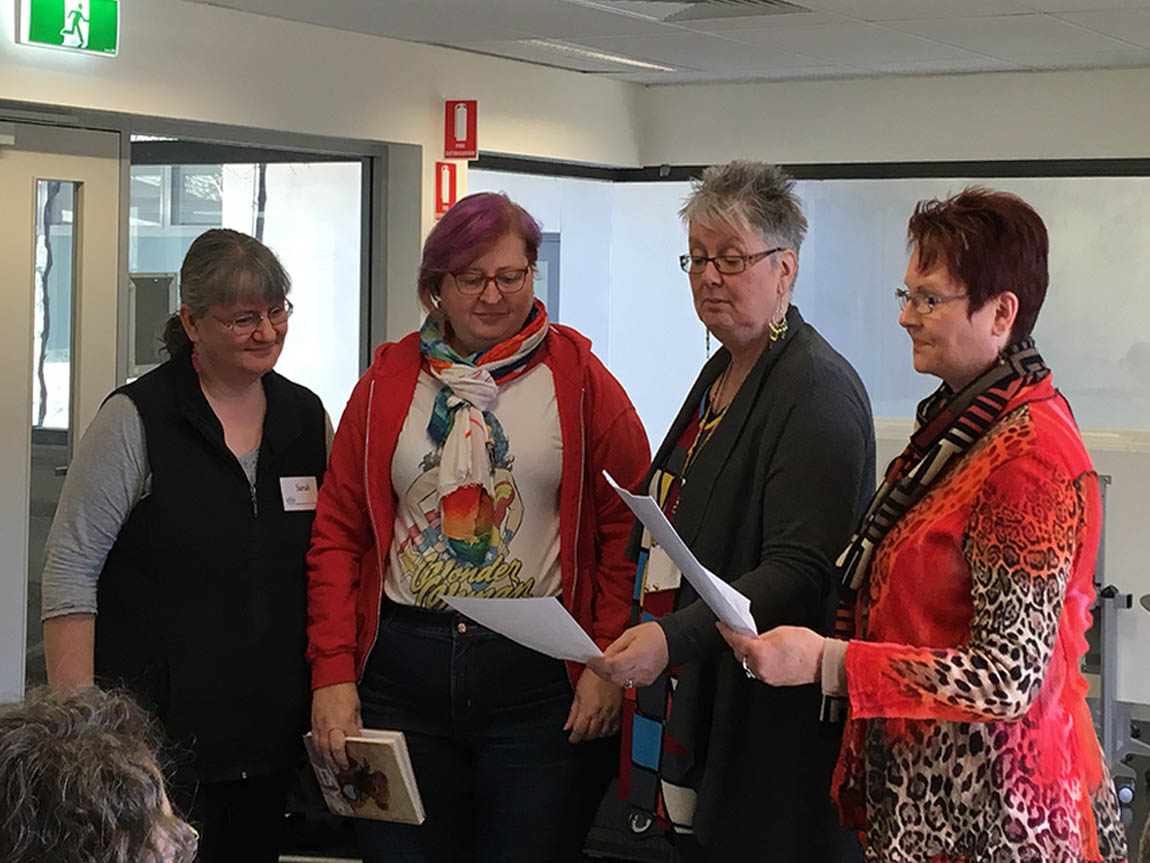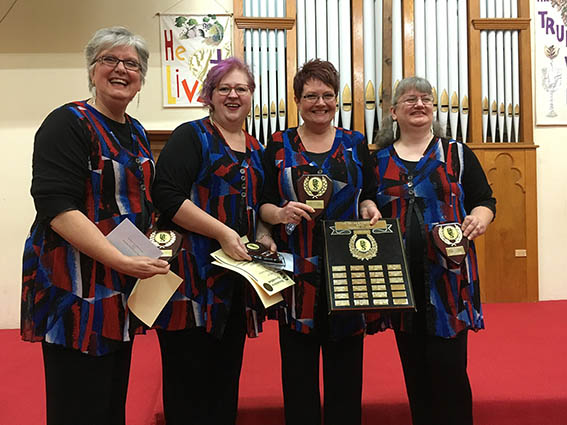 Another quartet assosciated with the chorus is Bassline. All four are natually Bass singers and enjoy singing together across the four parts.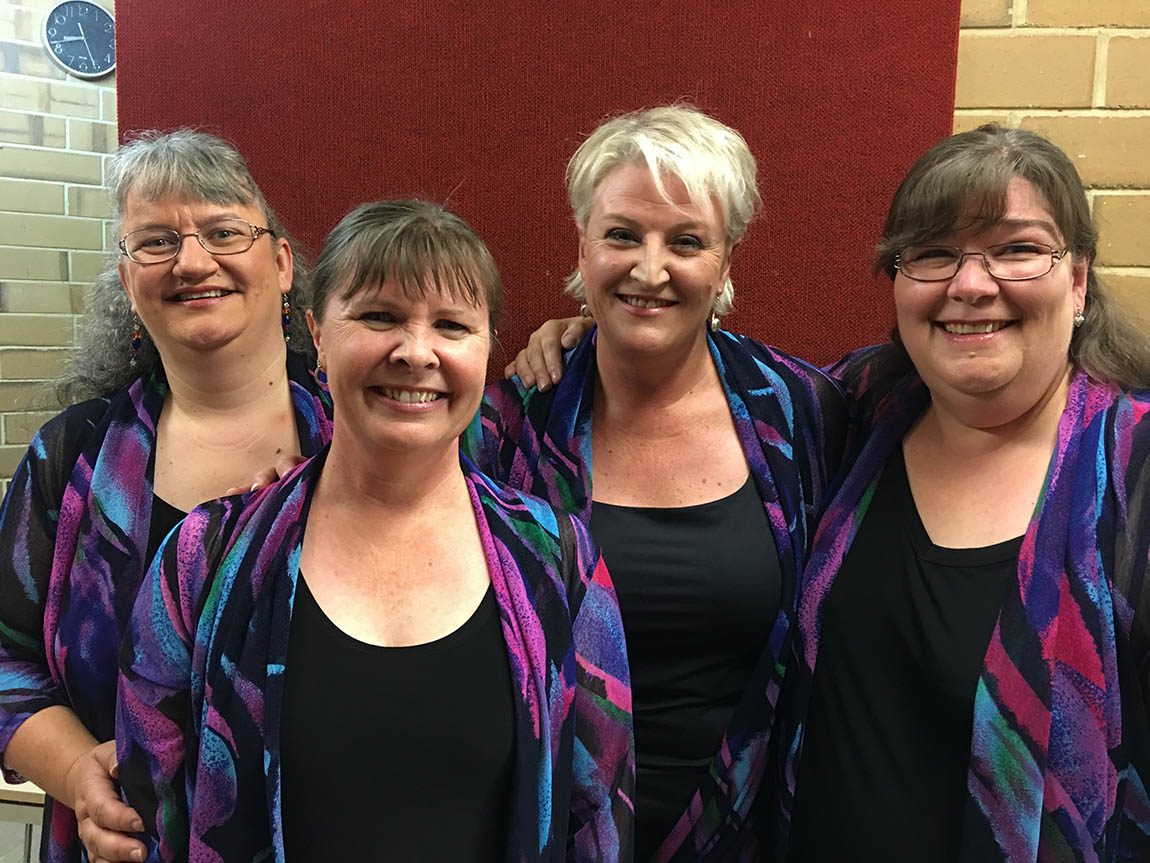 We look forward to developing many more Quartets.
---